20 Litres Relax Liquid Shock 14/15% - Pallet of 32
32 x 20lt Relax Liquid Shock 14/15%
*PLEASE NOTE*
This product is not available for delivery to a residential address and can only be delivered to business premises
Sodium Hypochlorite is a powerful chlorine sanitizer used for swimming pool disinfection. Use for routine pool water maintenance or as a fortnightly shock treatment.
Hazards Identification
Classification of the substance or mixture
Classification (REGULATION (EC) No 1272/2008) Skin corrosion Category 1B H314, Acute aquatic toxicity Category 1 H400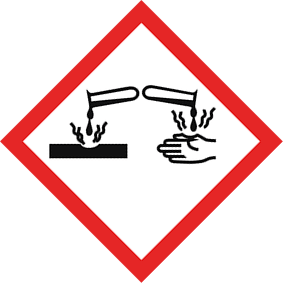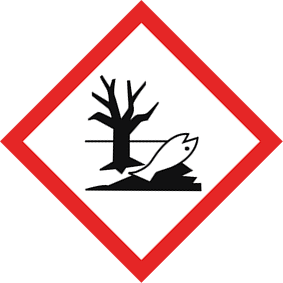 Hazard Statements
H314 - Causes severe skin burns and eye damage
H400 - Very toxic to aquatic life
Precautionary Statements
P102 - Keep out of reach of children
P273 - Avoid release to the environment
P280 - Wear protective gloves/ protective clothing/ eye protection/ face protection
Supplemental Hazard Information (EU)
EUH031: Contact with acids liberates toxic gas
First Aid Measures
If inhaled

Remove casualty to fresh air and keep at rest
If breathing is irregular or stopped, administer artificial respiration
Call a physician immediately

In case of skin contact

Wash off immediately with soap and plenty of water
If irritation appears or if the contamination is important, seek medical advice

In case of eye contact

Rinse immediately with plenty of water, also under the eyelids, for at least 15 minutes
Consult an eye specialist immediately
Go to an ophthalmic hospital if possible

If swallowed

Clean mouth with water and drink afterwards plenty of water
Never give anything by mouth to an unconscious person
If swallowed, do not induce vomiting - seek medical advice
If casualty vomits when lying on their back, place him in the recovery position
Most important symptoms and effects, both acute and delayed
Inhalation

If a person vomits when lying on his back, place him in the recovery position
Risk of serious damage to the lungs (by aspiration)
Indication of immediate medical attention and special treatment needed
Treat symptomatically.Later control for pneumonia and lung oedema
More Information

| | |
| --- | --- |
| SKU | RCH128 |
| Re-stock date | Not available online, please call to order |
| Manufacturer | Plastica |
| Hazardous | Yes |
| EAN | 5055672104308 |
| Discount Group | T16 |
| Lead Time (Days) | 0 |
For full information you can visit the UK government website
here
Sale and delivery of corrosive products
The Act will restrict access to the most harmful corrosive substances by under 18s by making it an offence to sell a corrosive product, whether over the counter or online, to someone under 18 years of age.
This part of the guidance sets out the statutory obligations placed on retailers, online sellers and marketplaces to ensure that they comply with the law and explains the defences available, which require that all reasonable precautions are taken and all due diligence exercised to avoid committing an offence.
In Scotland, the seller is required to have undertaken a number of specific steps in order to be able to make use of the defence. These would be that seller believed the person to whom the corrosive product was sold to be aged 18 or over, and either the seller had taken reasonable steps to establish the purchaser's age or no reasonable person, based on the purchaser's appearance, could have suspected they were under 18. Reasonable steps are prescribed as being that the seller was shown any of the documents listed (a passport, a EU photocard driving licence or such documents that Scottish Ministers may prescribe by order) and the document would have convinced a reasonable person. Following the UK's exit from the European Union, there is a need to add UK driving licences to the list of prescribed documents. The Scottish Government intends, subject to approval being received from the Scottish Parliament in due course, to add them to the list once the Act has been commenced. This section of the guidance will be revised to list UK driving licences once the changes have come into force.
Definition
For the purposes of sections 1 to 4 of the Act relating to sales and deliveries, the definition of a "corrosive product" is as provided by Schedule 1 of the Act. Schedule 1 lists the particular substances and the concentration limit at which they fall within the definition of "corrosive product" for the purposes of this Act, reproduced in the table below. The definition also includes these substances with a higher concentration than the concentration limit set out in the table.
| Name of substance and Chemical Abstracts Registry Number (CAS RN) | Concentration limit (weight in weight) |
| --- | --- |
| Ammonium hydroxide (CAS RN 1336-21-6) | 10% w/w |
| Formic acid (CAS RN 64-18-6) | 10% w/w |
| Hydrochloric acid (CAS RN 7647-01-0) | 10% w/w |
| Hydrofluoric acid (CAS RN 7664-39-3) | 0% w/w |
| Nitric acid (CAS RN 7697-37-2) | 3% w/w |
| Phosphoric acid (CAS RN 7664-38-2) | 70% w/w |
| Sodium hydroxide (CAS RN 1310-73-2) | 12% w/w |
| Sodium hypochlorite (CAS RN 7681-52-9) | 10% w/w |
| Sulfuric acid (CAS RN 7664-93-9) | 15% w/w |
The approach to defining corrosive products by substance, chemical abstracts registry number and concentration limit in Schedule 1 provides clarity on the products which will be subject to the new age restrictions on sales. This type of approach is one which should be familiar to retailers and manufacturers and, by setting out the exact substance and the specific concentration limit, this will assist sellers in identifying those products that they may be selling which will be captured by these age restrictions.
The substances and concentrations limits are based on scientific advice provided by the Defence Science and Technology Laboratory and previously from the former Home Office Centre for Applied Science and Technology. The substances defined as corrosive products in Schedule 1 include those which we know have been used in attacks and also those which have the potential to be used as a weapon to inflict serious harm and life changing injuries. The concentration limits reflect the thresholds at which these substances would be most likely to cause potentially permanent or life changing injuries.
Delivery of corrosive products to residential premises
When a corrosive product is sold remotely, section 3 of the Act makes it an offence for the seller to arrange to deliver or arrange for its delivery to residential premises. It is also an offence for the seller to deliver or arrange for its delivery to a locker for collection. The purpose of this section is to ensure that a corrosive product that is sold remotely cannot be delivered into the hands of a person who is under 18 or just left either at the address or a collection point because age cannot then be verified at the point of delivery. This provision also ensures that for remote sales, the purchaser or their representative will be subject to age verification checks when they collect the corrosive product instore or from a collection point.
Residential premises
"Residential premises" are defined for the purposes of the Act as premises which are used solely for residential purposes. This definition has been used to ensure that deliveries of corrosive products can be made to businesses that are run from residential premises.